A delicious selection of dinner ideas for new parents
Your evening meal can really suffer when you first have a baby as you are so tired and exhausted by dinner time that you just can't think straight. This list of dinner ideas means you can just pick a recipe and cook it, just click on the link for the type of meal you are looking for and find the ideal recipe. Most of the recipes are either items you have in the fridge/cupboard or items you can easily find at the supermarket. If you want to get super organised check out our weekly meal plan ideas
Pasta is simple to cook and great when you are looking for a carb hit for energy, we have four of the best quick cook pasta dishes perfect when your short on time or just need some serious comfort food.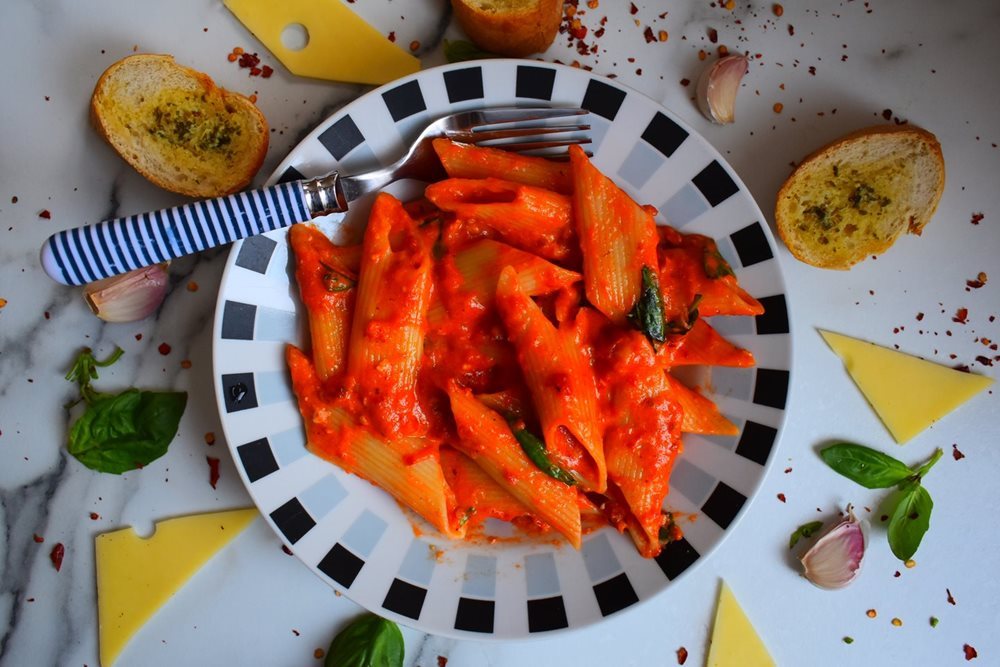 A delicious pasta dish, perfect for cheese lovers, and great if you have leftover cheese board cheeses. The mixture of bacon and tomatoes with camembert is delicious, if you don't have camembert, you can use brie or any other strong creamy cheese. If you want to make a veggie version leave out the bacon.
Gammon is a relatively cheap meat and quick to cook add it to pasta for the perfect comfort food. This recipe adds some leeks and spring onions for a great fresh oniony flavour to compliment the gammon. If you have left over ham from a roast, you can use this in place of the gammon.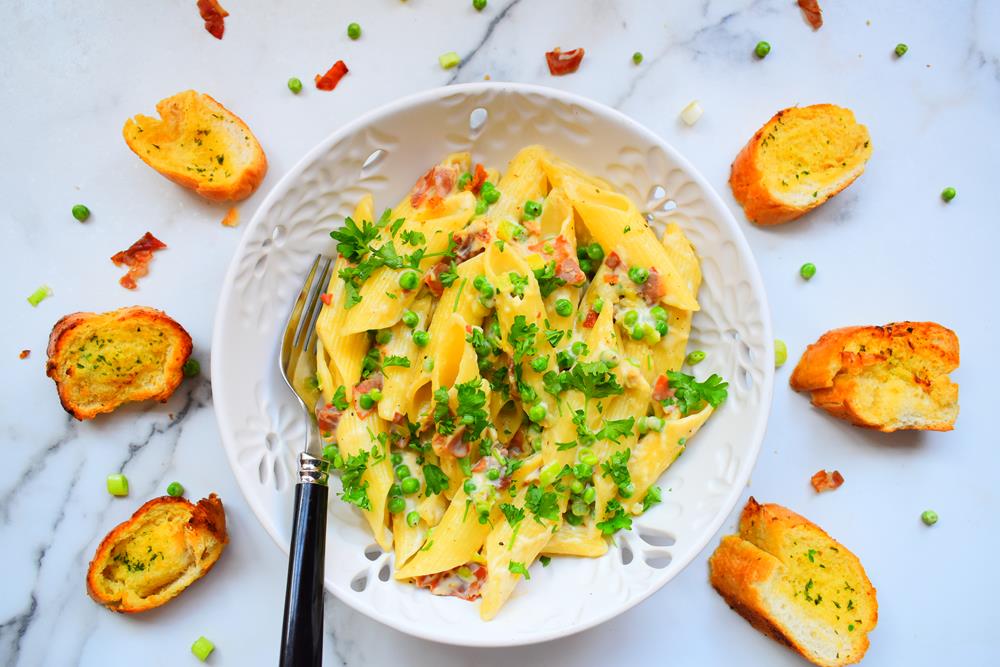 This dish is great as you can get all the ingredients for this dish from the corner shop making it a great last-minute dish. Penne pasta, in a cream parmesan sauce, with crispy bacon, spring onions and peas.
This dish is so quick to cook, and the sauce is packed full of vitamins and tastes deliciously. Fresh red peppers and fresh tomatoes pureed and flavoured with basil, mint and garlic form the sauce which is lightly cooked before adding the spaghetti, complete the dish with a sprinkle of finely grated parmesan
Cooking extra quantities and sticking them in the freezer is an ideal way of eating home cooked food on the extra busy or crazy days. All these recipes freeze perfectly giving you your own ready meals and letting you take advantage of two for 1 or other supermarket offers.


A spicy beef bhuna curry with tomatoes, ginger, garlic and chilli spiced with a mixture of amazing, toasted spices. This curry is a relatively dry curry so can be eaten in a traditional way with rice or naan or eat it as an wrapped in a chapatis or pooris bread and some onion relish.
This dish is delicious but does take a bit more time to prepare so its more a special treat if your short on time. Soft wraps stuffed with mince beef, black beans and corn spiced with coriander and cumin coated in a spicy tomato enchilada sauce flavoured with garlic, oregano, cumin and chilli, the wraps are topped with a layer of melted cheddar cheese
Chilli con carne is a great comfort meal, you can make extra chilli and freeze the sauce, so for a quick meal you just need to cook the rice or use precooked rice and reheat the sauce. Our chilli is made with minced beef, red peppers, onions, tomatoes, and kidney beans the dish is flavoured with garlic, coriander, cumin, oregano, chillies, and a hint of dark chocolate.
Lasagne takes a little longer to cook, but again is a delicious dish to pop in the freezer and eat whenever you want. If you are short on time you can buy a pre made white sauce, but to get the real flavours of lasagne I would recommend making your own Bolognese sauce. Our Bolognese sauce is flavoured with minced beef, onions, celery, mushrooms, tomatoes, pancetta, red wine, oregano, Worcester sauce and garlic. Layer this delicious sauce with cooked lasagne pasta and top with a creamy homemade white sauce and a crunchy Parmesan topping and served with a fresh green salad.
This veggie curry is simple to make and freezes really well, its ideal if your on a budget as its cheap to make. It is packed full of cauliflower and potatoes all coated in a sweet spicy tomato curry sauce, serve with brown rice and fresh cucumber raita


This dish is easy to prepare and tastes great, we recommend freezing it as it takes a while to cook, so for the perfect quick dinner cook double freeze the remainder for another night. These Beefy meat balls are flavoured with parmesan, olive, paprika, fresh chilli and fresh parsley. They are oven baked in a Chianti, basil and tomato sauce. Simply serve with freshly cooked spaghetti
This delicious stew is something a little different for dinner, it is a traditional Spanish stew made with, chicken thighs, chorizo, red onions, tomatoes, and butter beans flavoured with smoked paprika, garlic and herbs Provencal slow cooked in the oven. It is quick to prepare but takes a while to cook so is perfect for freezing.
This tasty winter stew is the perfect dish for the freezer, again its quick to prepare but takes a while to cook, so is another candidate for cooking extra for the freezer. This stew is packed with chunks of lamb, mushrooms, carrots, and parsnips all in a rich ale gravy
Beef Bolognese is a great sauce as its so flexible so if you have some in the freezer you can add it to most pasta types. This Bolognese is made with minced beef, pancetta or bacon, onions, tomatoes, carrots and its flavoured with garlic, Worcester sauce, oregano, bay leaves and Chianti,
Pan fries are a great dinner idea when you are short on time or just too tired to make a meal, they are quick to cook so can be prepared and cooked mostly under 30 minutes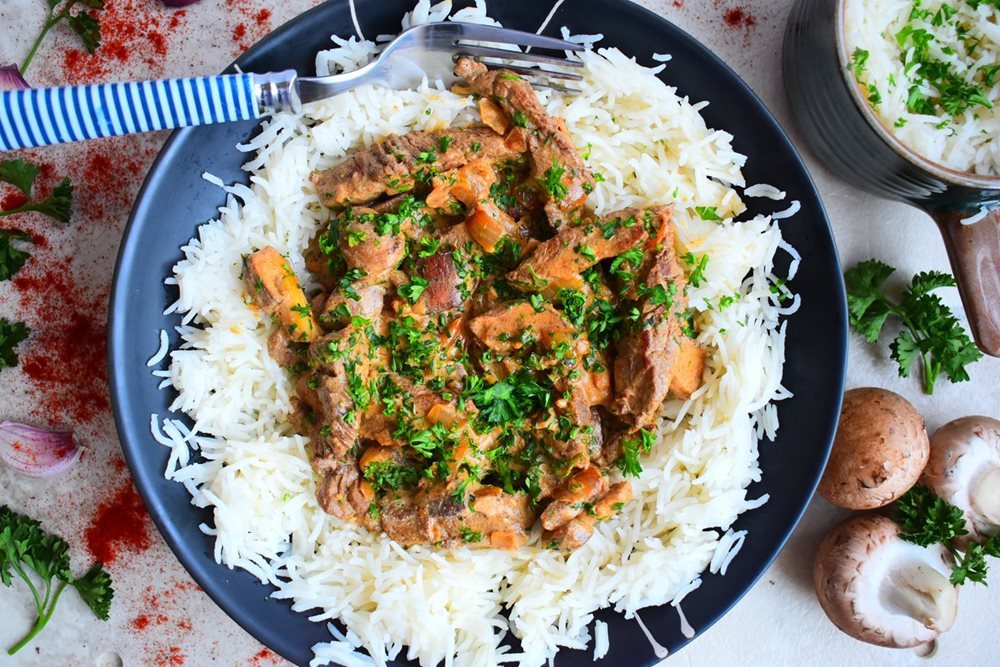 Beef stroganoff is a great quick pan fry, and delicious when you want something meaty. Strips of sirloin or fillet steak and sliced mushrooms are cooked in a brandy and sour cream sauce, flavoured with paprika and parsley. You can serve it with rice or a tagliatelle pasta
This stir fry is perfect for a quick dinner you can chop the vegetables yourself or if you don't have time use a pre-cut vegetable stir fry mix, choose one with carrots and cabbage as this goes well with the sauce. If you are on a tight budget the vegetable with this stir fry are inexpensive, and you can add more veg and less chicken to keep the cost down. The recipe has goujons of chicken, chilli and garlic, stir fried with cucumber, carrots, spring onions and bell peppers, all coated in a Chinese black bean sauce. We serve this dish with noodles, but you can serve with rice or just eat it on its own
This delicious Chinese pork stir fry uses pork fillet which is reasonably cheap and is perfect for a stir fry, the meat is marinaded in wine, sesame oil, chilli flakes, soy and hoisin sauce, and stir fried with spring onions and peanuts serve on a bed of rice


This is a hot dish with a strong but delicious flavour, strips of chicken marinated in soy, five spice. The meat is stir fried in sesame oil, with onions, red peppers, spring onions and cashew nuts and coated with a Szechuan pepper, chilli, hoisin, wine and soy stir fry sauce. We serve it with noodles, but it goes well with rice too
Spanish omelettes or tortilla are a great quick pan fry, they are a meal in one or they just need a little salad on the side. This recipe is a traditional Spanish tortilla with sliced potatoes, onions chorizo and red peppers gently fried together till golden brown and then the egg and Manchego cheese are added to make the omelette
A delicious treat after a tough day, this simple to cook steak dish has a strips of marinated steak in chilli, sesame oil and soy sauce coated in batter, and fried till golden brown. then stir fried with stir fried in a chilli, honey, soy sauce, garlic, ginger, and tomato sauce. Serve with noodles or rice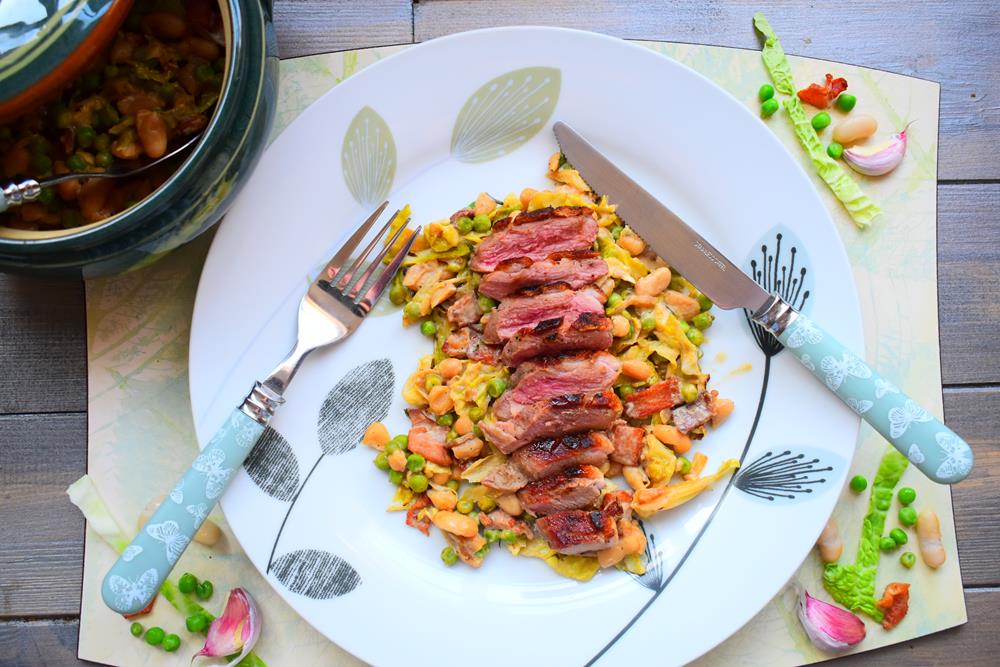 Simple pan-fried duck breast served on a bed of cannellini beans with cabbage, bacon and peas flavoured with garlic and thyme
A delicious stir fry with strips of duck breast stir fried with vegetables and coated in an orange, ginger and honey sauce
Jacket potatoes are a great quick cook and this delicious pan fry topping is perfect, the bacon, mushrooms and spinach are stir fried together with a cream sauce. Serve with some oven roasted cherry tomatoes
Chicken goujons pan fried in a tomato and chipotle Mexican sauce, serve with a lime and coriander rice
Chicken thighs poached in a creamy cider and tarragon sauce, serve with traditional sides of mash potato and steamed broccoli


This recipe is easy to prepare, it does require slow cooking so does take a little longer than some of the other pan fries but its worth the wait. The chicken thighs are marinated in garlic and ginger and then gently pan fried in teriyaki sauce with honey and soy. Serve with rice
Fajitas are a quick and tasty dinner, the steak is marinated in garlic and fajita spices, pan fried with red peppers and onions wrapped in a tortilla with a tomato salsa and a chipotle cream. Serve with an avocado and lettuce salad
Salads are a great quick meal and packed full of vitamins and minerals and perfect for the summer. We have a delicious selection of salads with freshly cooked meats sliced and served on differing salad.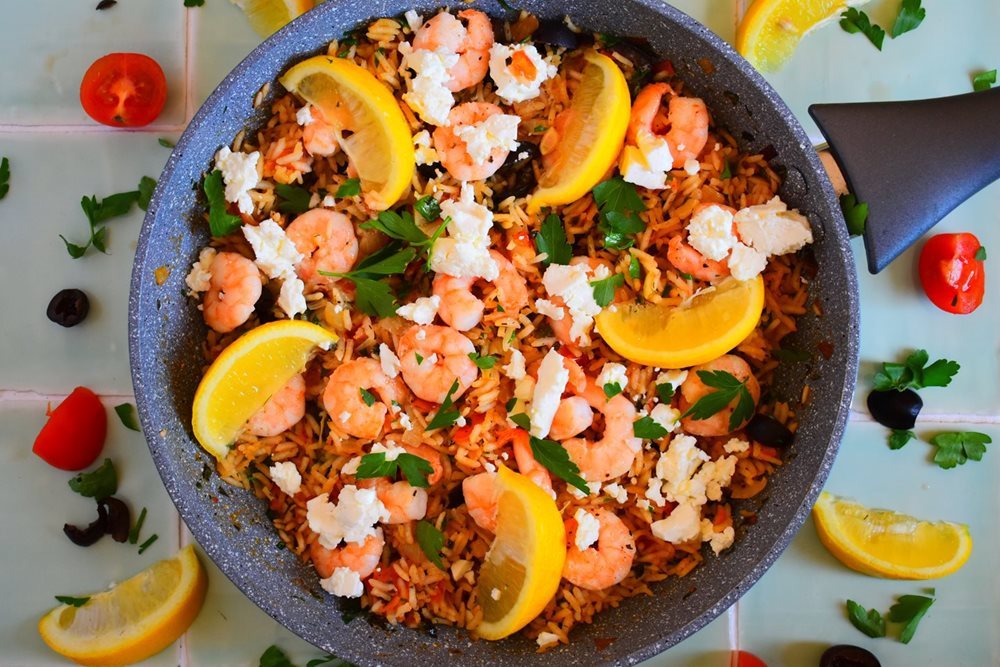 Simple prawns fried with lemon juice and served with an onion, olive, feta and tomato rice salad
Chicken breast stuffed with a feta, sun dried tomato and herb filling, gently cooked till golden brown and then sliced and served with a simple green salad and tzatziki.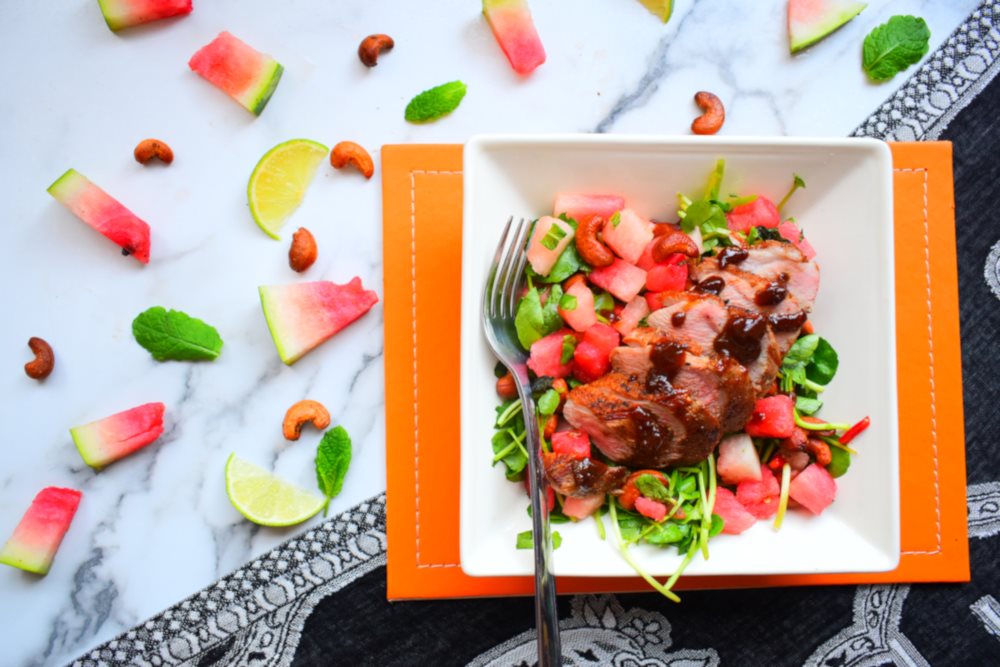 Duck breast marinated in Chinese five spice sliced and mixed into a salad of watercress, watermelon and roasted cashews. The salad is dressed with chilli, mint and lime
A spicy mixture of pan-fried chickpeas, chorizo and potatoes served on a bed of spinach with a tomato dressing. Top the salad with a lightly poached egg
Steak is a great quick cook and ideal with salad , this easy to make salad is a simple griddled steak, served with a Thai salad of lettuce herbs and Thai dressing made with chilli, ginger, fish sauce, honey and lime. The dish is finished with chopped peanuts.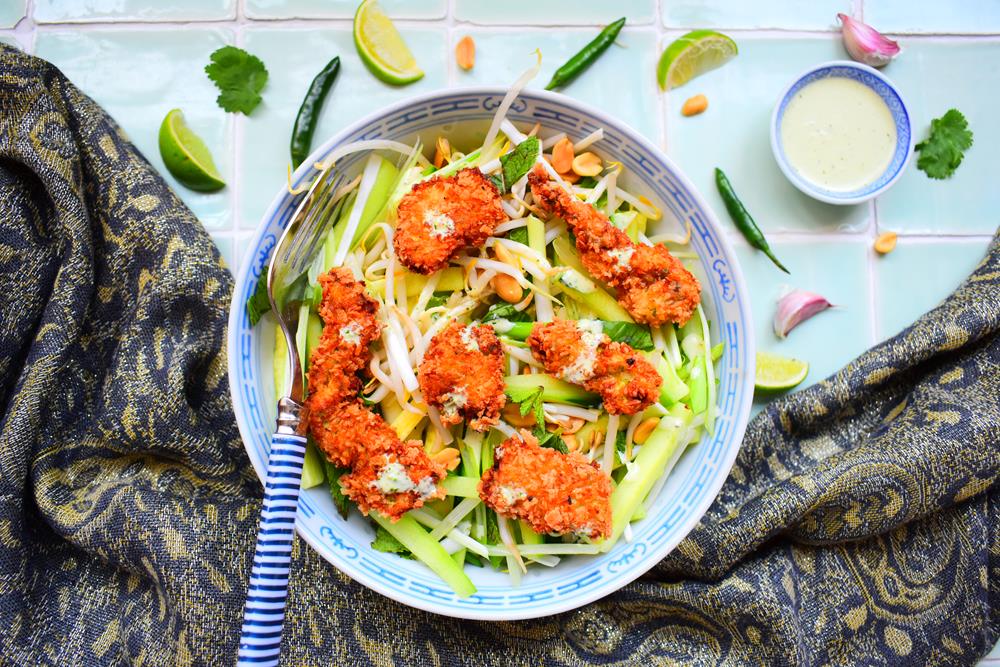 A delicious crispy chicken salad with all the flavours of a Thai green curry. Chicken goujons marinated in Thai green marinade, coated in breadcrumbs and desiccated coconut and cooked till golden brown, served on a bed of bean sprouts, cucumber, peanuts and fresh herbs with a creamy green Thai dressing
Chunks of crispy chorizo, lightly cooked pasta, rocket and sun dried tomatoes all coated in an olive tapenade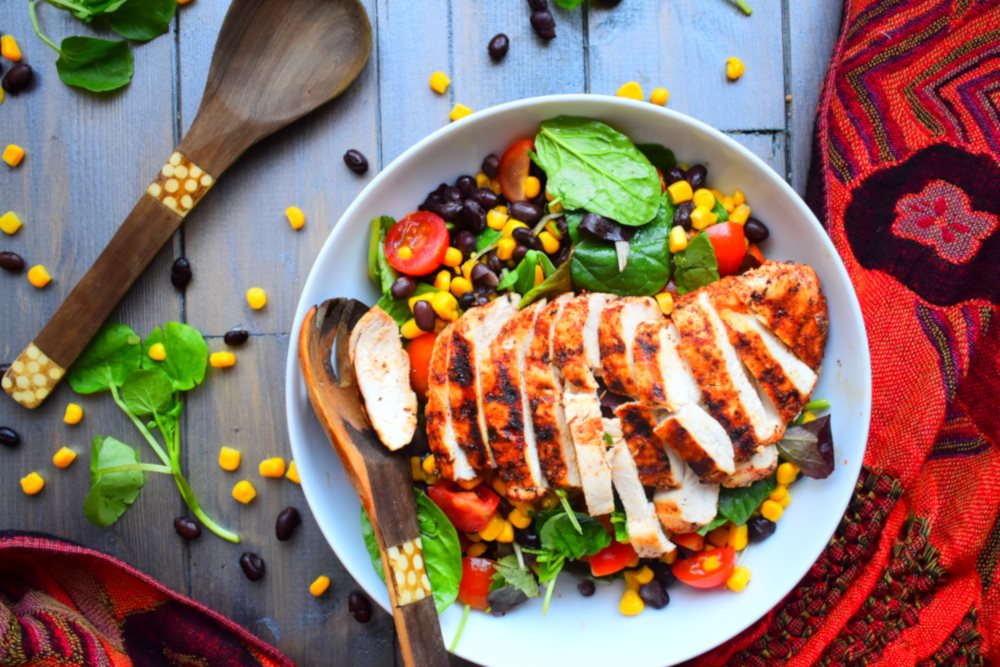 Cajun spiced chicken breast, cooked till golden brown sliced and served on top of a creole salad of lettuce, watercress, black beans, sweetcorn and tomatoes
Vietnamese marinated chicken goujons encased in a crispy batter and served on a bed of cabbage, peppers, salted cashews carrots and spring onions
Meals that are simple to prepare and cook mainly in the oven are great when you first become a parent as you can pop them in the oven and get on with other jobs or just sit and relax if possible! We have selected a collection of recipes that have minimum prep time and maximum flavour
This dish is delicious the chicken is marinated in shawarma spices and then roasted in the oven in the marinade, once cooked the chicken is shredded and packed into a pitta bread with salad, green olives and a lemon fraiche sauce.


Pizza is a great quick dinner; this Spanish pizza has an unusual topping its simple to make and is tomato sauce free. Using a bought dough simply top with thin slices of sweet potato, red onions and chorizo and a mixture of mozzarella and Manchego cheese and a sprinkle of rosemary
Another simply marinated chicken dish served with an Asian flavoured rice, the chicken is marinated in ginger, honey, soy and garlic and then roasted in the oven. The Rice salad is mixed with vegetables and served with a orange sesame and soy dressing
Tray bakes are a great option when your busy, all the ingredients are place in a baking tray and cooked together with little or no prep, a complete meal. This bake has rack of lamb aubergines, tomato and garlic serve with a drizzle of mint oil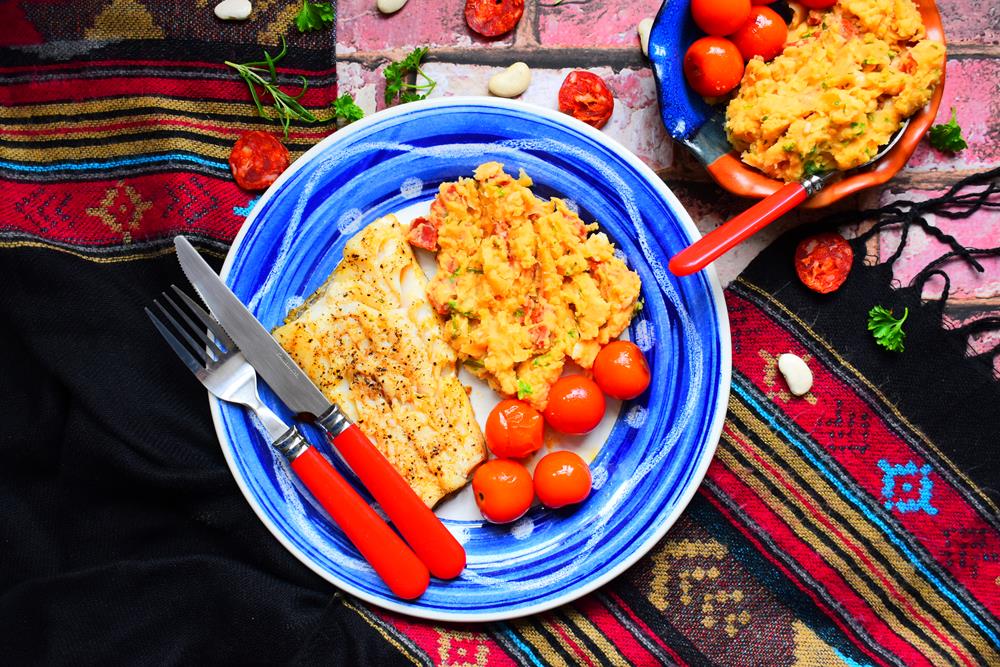 This recipe is so simple, the bean and chorizo mash taste delicious is easy to make and is something a bit different and goes beautifully with the cod which is baked in the oven
This traybake has lamb, sweet potatoes, red onions and apples baked together in the oven and served with an almond and cumin flavoured couscous
Bread and butter pudding is commonly a sweet dish, but it makes a delicious savoury dish too and is really easy to prepare. This is a Spanish flavoured bread pudding, sliced French sticks coated in pepper and tomato pesto, sprinkled with chorizo, and coated in a Manchego, egg and cream sauce and baked till golden brown. Serve with a tomato and green salad
If you fancy a change and you want to try some veggie dinners, then we have a small selection of our veggie dinners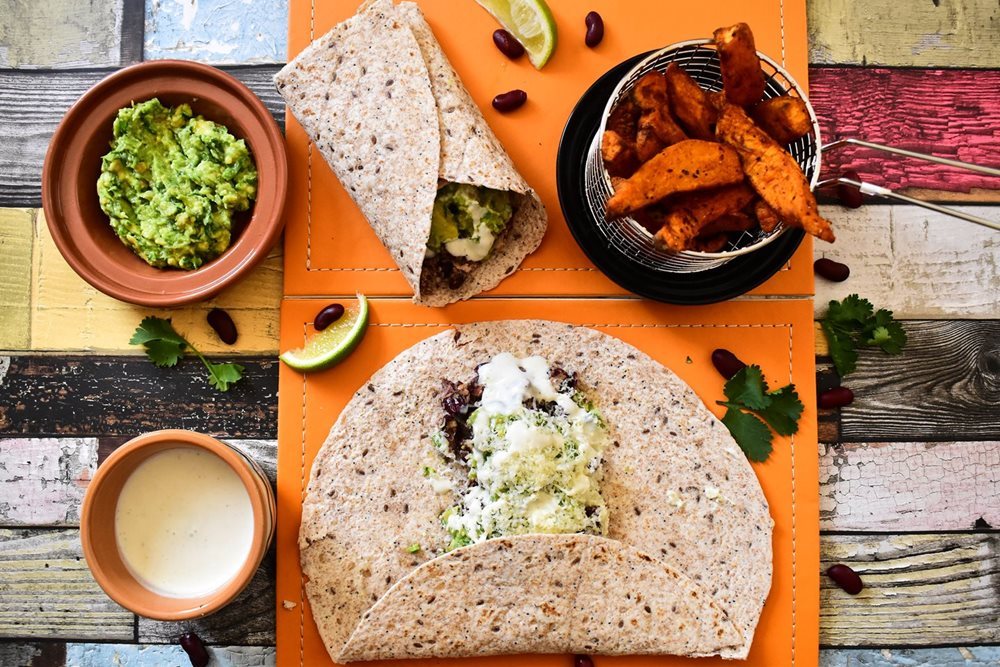 Burritos are a great quick cook and make a lovely dinner, these burritos are packed with red kidney bean in a spicy tomato sauce, lime avocados, coriander grated cheese and a dollop of sour cream
Replace your beef burger with these easy to make healthy veggie burgers, a simple mixture of tinned chickpeas, grated carrot, red onions, flavoured with garlic, paprika, cumin and fresh coriander. Serve with shop bought barbecue sauce or follow the recipe for our homemade sauce.


Quesadillas are another quick and easy cook, these quesadillas are made with black beans, red onions, red peppers and mozzarella, if you like spicy food add some jalapenos. The stuffing is placed one half of a wrap, the wrap is folded in half and the tortilla is toasted either side in a frying pan till golden brown