Chicken dinner party ideas
A tasty selection of the best chicken dinner party dishes, with recipe ideas for chicken thighs or breasts for both starters and main courses. Each recipe has a sample menu idea with the recipe for the perfect dinner party menu
Dinner party chicken breast recipes
Chicken breasts are great for quick cooks and these tasty chicken recipes are perfect for your dinner party. We have an amazing selection of delicious recipes for your chicken main course perfect for your guests whether they are family or friends.
Chicken breast dinner party mains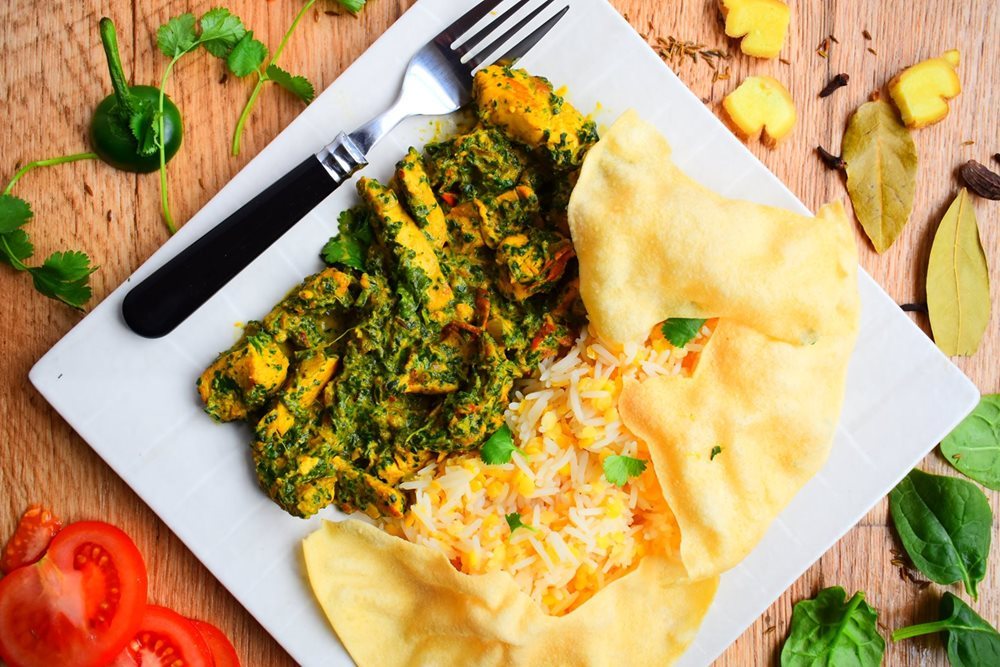 This dish is ideal for an Indian themed dinner party or a curry night with friends, this hot and spicy chicken and spinach curry is served with rice and lentils and crispy popadoms. Turn it into the perfect dinner party by adding Indian spicy ricotta stuffed mushrooms as a starter, these mushrooms are stuffed with a mixture of ricotta cashews and spices, they are poached in a spicy tomato sauce. To complete the meal serve our Indian spiced pineapple upside down cake a delicious almond sponge with fresh pineapple slices and coated in a sweet Indian spiced caramel.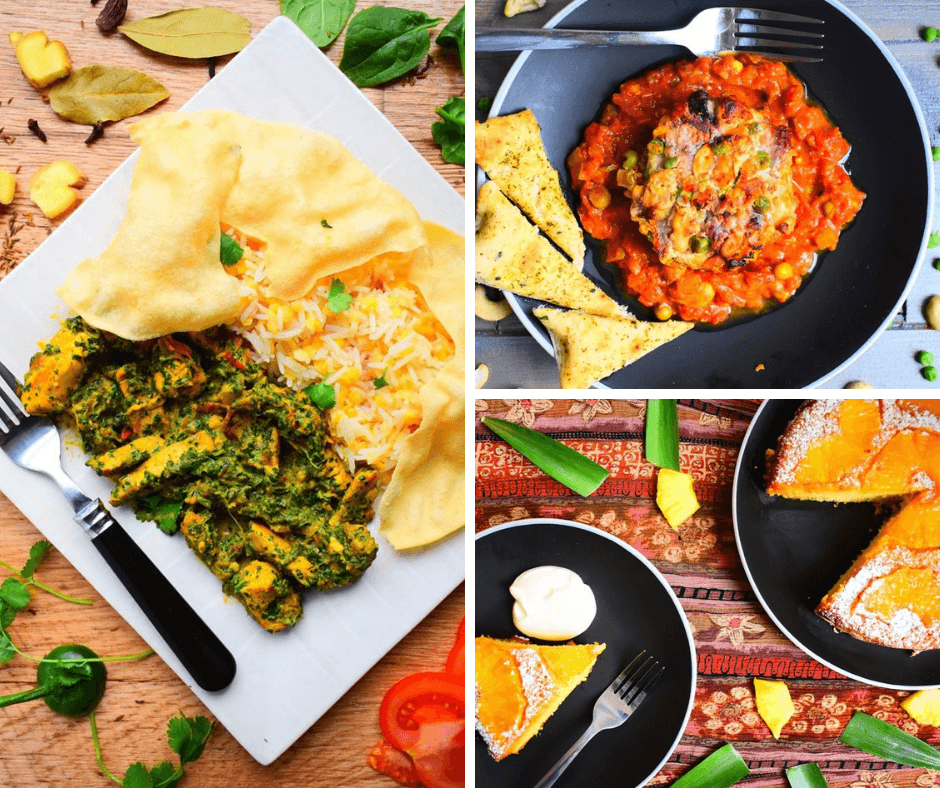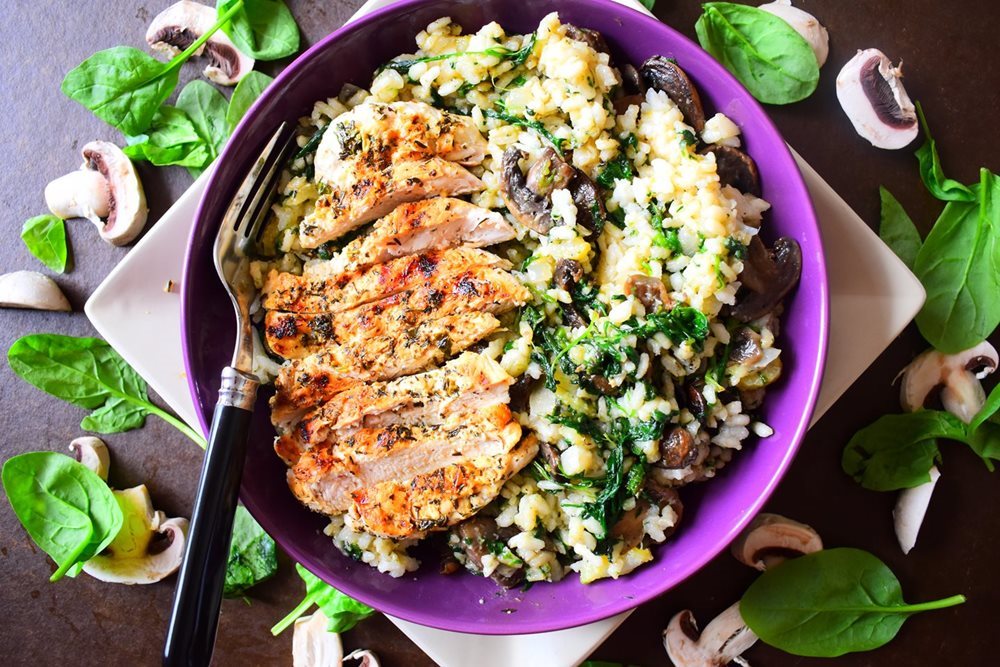 For the perfect summer dinner party serve this delicious Italian lemon and herb marinated chicken with a creamy mushroom and spinach risotto. For extra theatre you can cook the chicken on the barbeque making it a great dish for the summer. While your guests are enjoying the summer sun and watching the chicken cooking serve them crispy mozzarella sticks, mozzarella coated in breadcrumbs and fried till golden brown served with a warm tomato sauce .Finish the meal with a rich strawberry tart with a chocolate pastry, a mascarpone and honey filling all topped with a layer of sliced strawberries and an apricot glaze.



Baked chicken dinner party recipes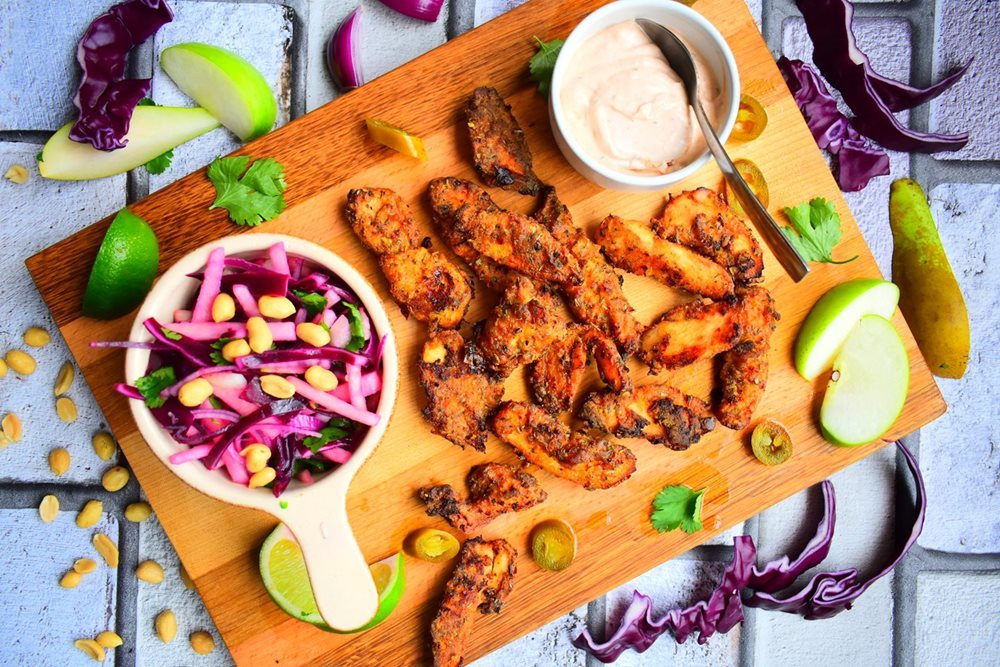 This chicken dish is perfect for an American themed dinner party, ideal for a 4th of July or super bowl celebration. This dish can be made ahead of time and then just popped in the oven when you are ready to eat it. The chicken is sliced into goujons and wrapped in a southern fried chicken spice mix and baked in the oven till crisp. It is served with a fruity coleslaw and a chipotle mayo. Match this delicious dish with a savoury leek and blue cheese tart for the starter and a blueberry swirl cheesecake for dessert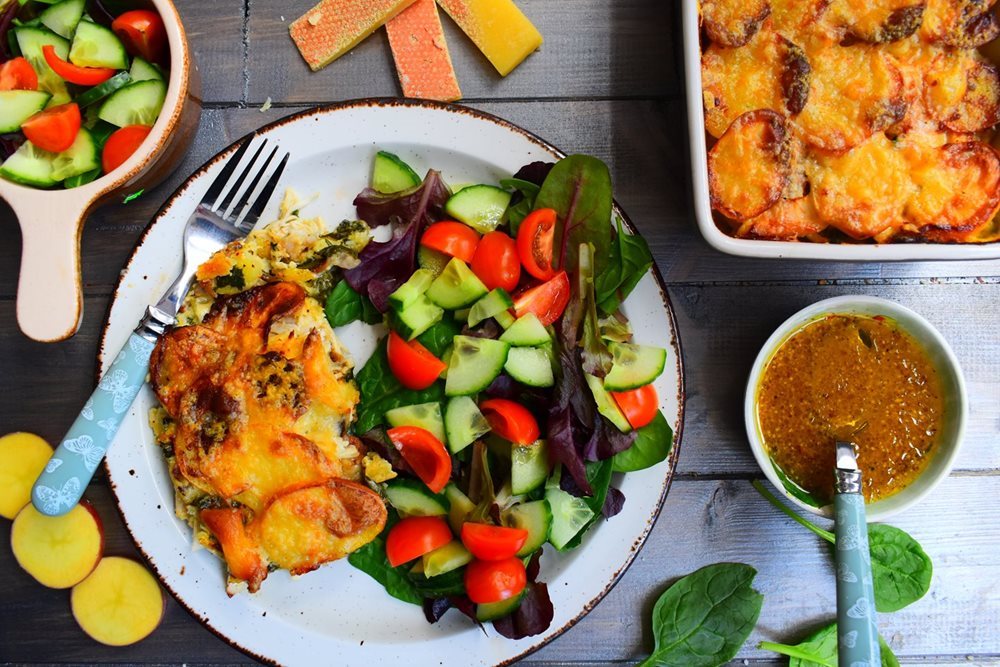 This is a delicious dish from the French alps and ideal for a themed French party or a winter dinner party it's the perfect dish for a cold winter's night. This meal in one, has layers of potato, spinach, bacon, and chicken all cooked in a creamy sauce and topped with a layer of crispy cheese. Serve with a fresh salad on the side. To make the perfect dinner party serve with a courgette and fennel soup for the starter and warm strawberry crepes served with a delicious orange custard for dessert.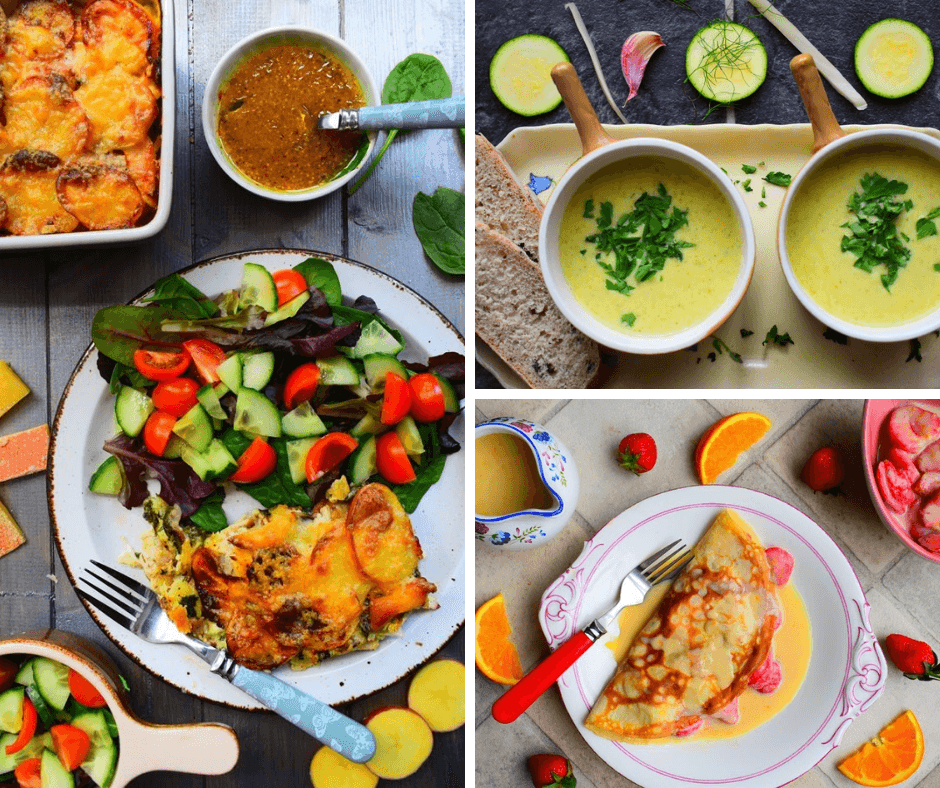 Chicken thigh dinner party main courses
Chicken thighs are ideal for roasting and oven baking and are great if you're on a tight budget too! We have some delicious roast and baked recipes that are ideal for a dinner party
If you want something a little different for your chicken dinner party pick this dish from north Africa, this delicious chicken tagine has chicken thighs cooked in a tomato and onion sauce flavoured with turmeric, cinnamon, ginger, and honey. This dish is served with lime and coriander flavoured couscous. If you're going for a themed dinner then a spicy butternut soup that is packed with north African spices, ideal for the starter. To complete the menu, add a chocolate and orange pistachio cake for dessert, flourless nut cakes are very popular in North Africa as are chocolate flavours. This cake has a pistachio and chocolate cake bases topped with and orange cream and coated with a chocolate ganache.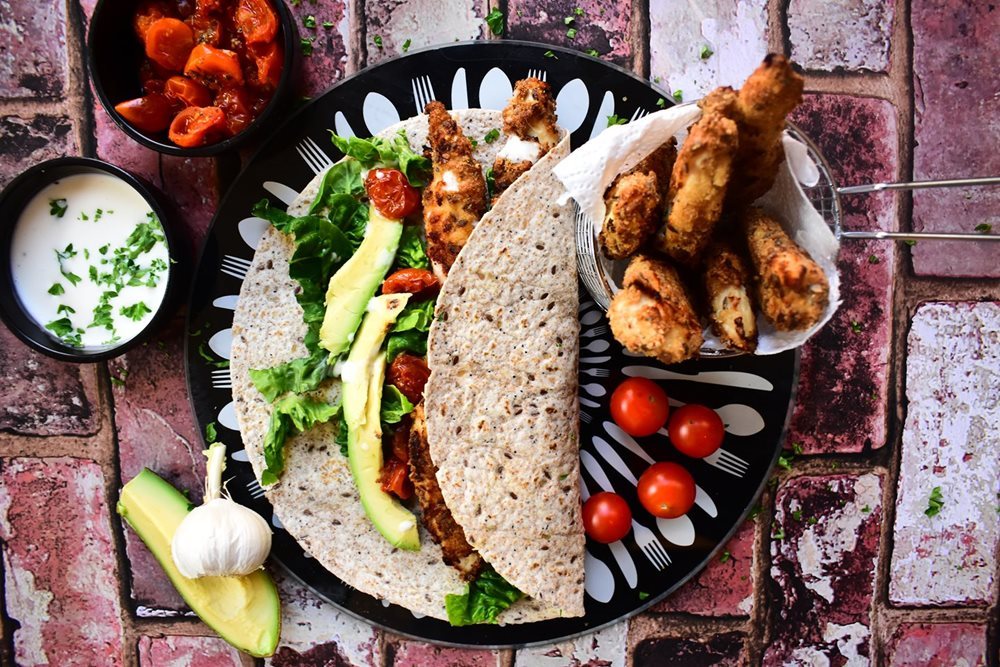 This recipe is great for a family dinner as the kids and adults will love this dish, we serve all the elements of the wrap separately and let your guest help themselves to build their own wraps. The wraps are stuffed with crispy coated chicken goujons, salad leaves roasted tomatoes, slices of avocado and a garlic and parmesan mayo. Serve with a simple goats cheese salad for the starter and a strawberry mille-fille for dessert.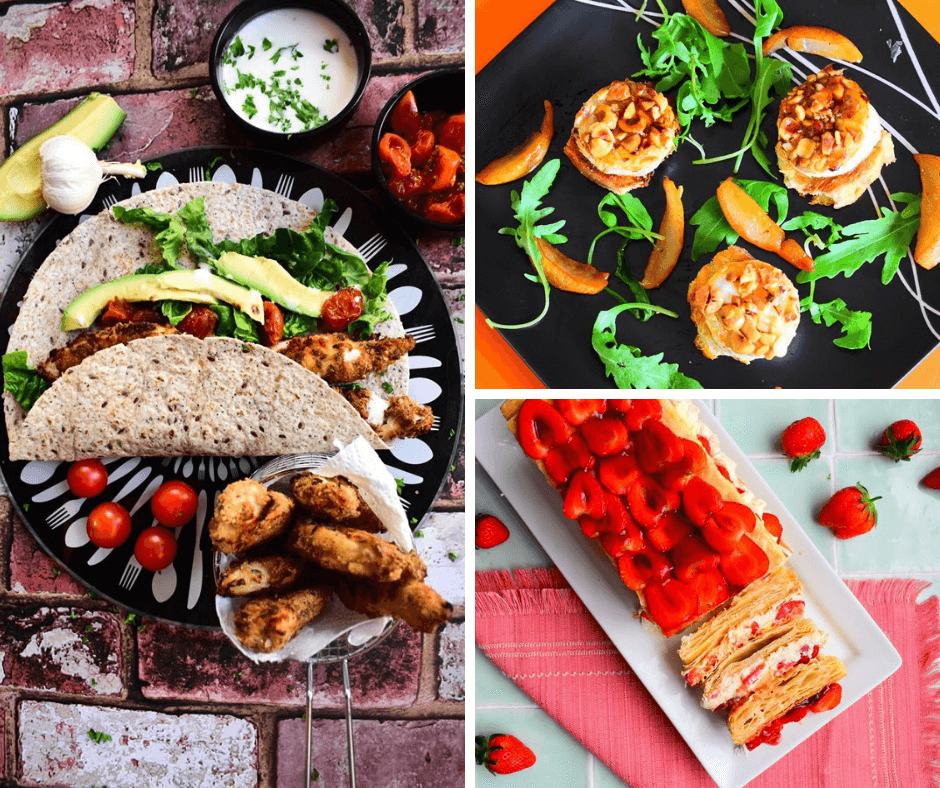 Roast chicken thigh dinner party ideas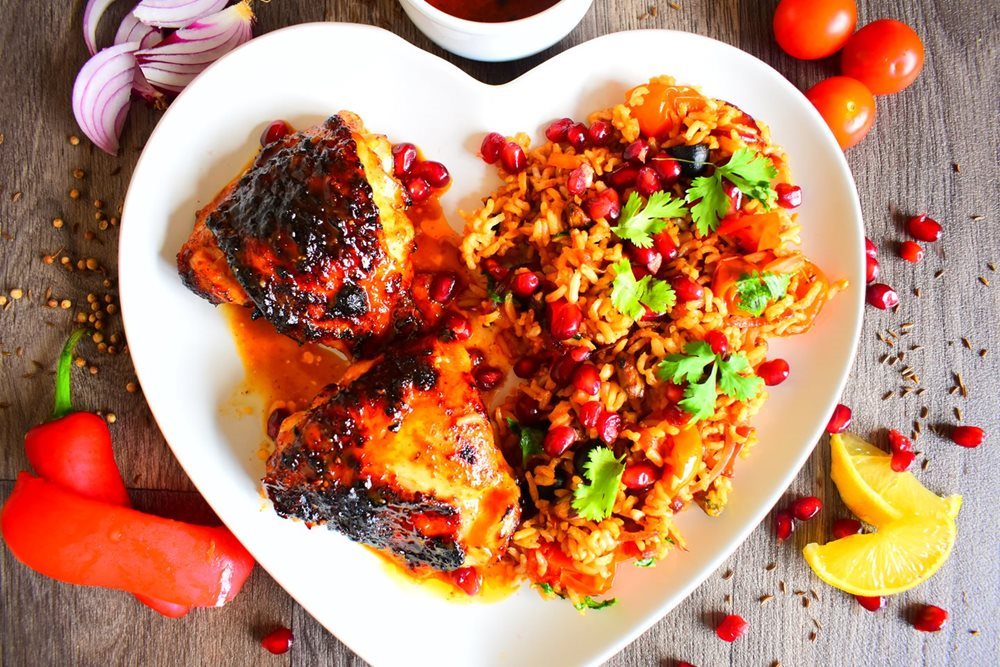 This recipe is perfect for a summer dinner party or a middle eastern dinner party, the chicken thighs are coated in a delicious harissa and lemon marinade and roasted in the oven, serve this tasty dish with a rice pilaf flavoured with pistachios and olives. If you are going for a themed dinner, then a halloumi pie is ideal for the starter, layers of filo pastry packed with halloumi, feta, mozzarella cheese and a ton of fresh herbs, all baked in the oven till golden brown . For dessert a chocolate souffle tart with marinated oranges both flavoured with traditional middle eastern spices making the perfect dessert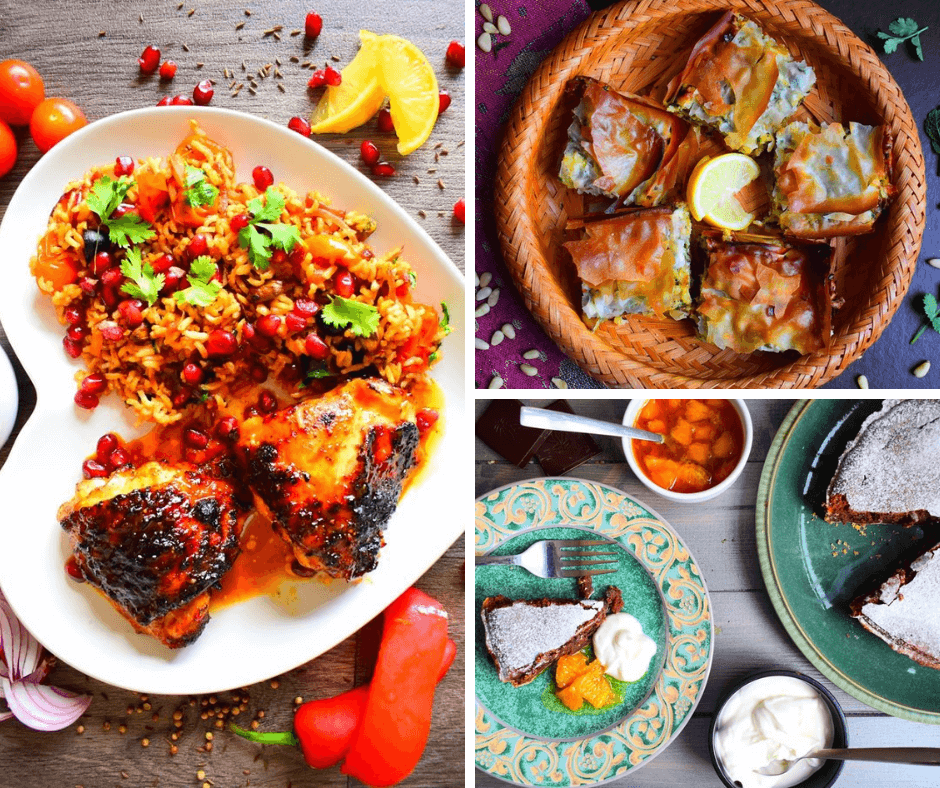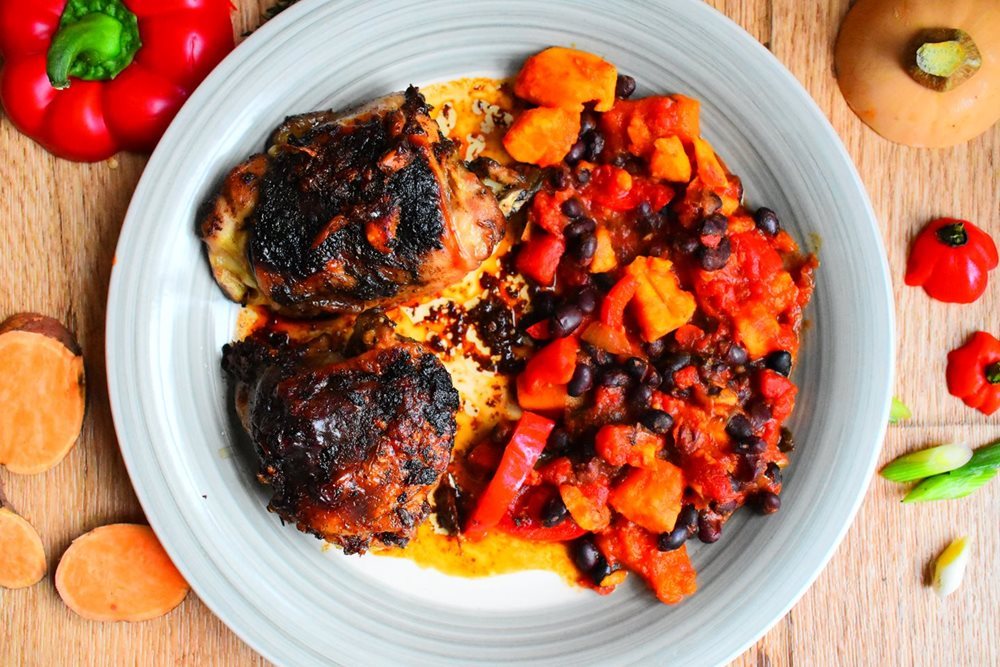 Jerk chicken is always a family favourite and is perfect for a dinner party, we serve it with a sweet potato and bean stew but you can serve with the traditional rice and peas. To create a Jamaican or Caribbean themed dinner party add our crispy coconut prawns with mango sauce for the starter and our Caribbean Bakewell tart for the dessert


Chicken wings dinner party starter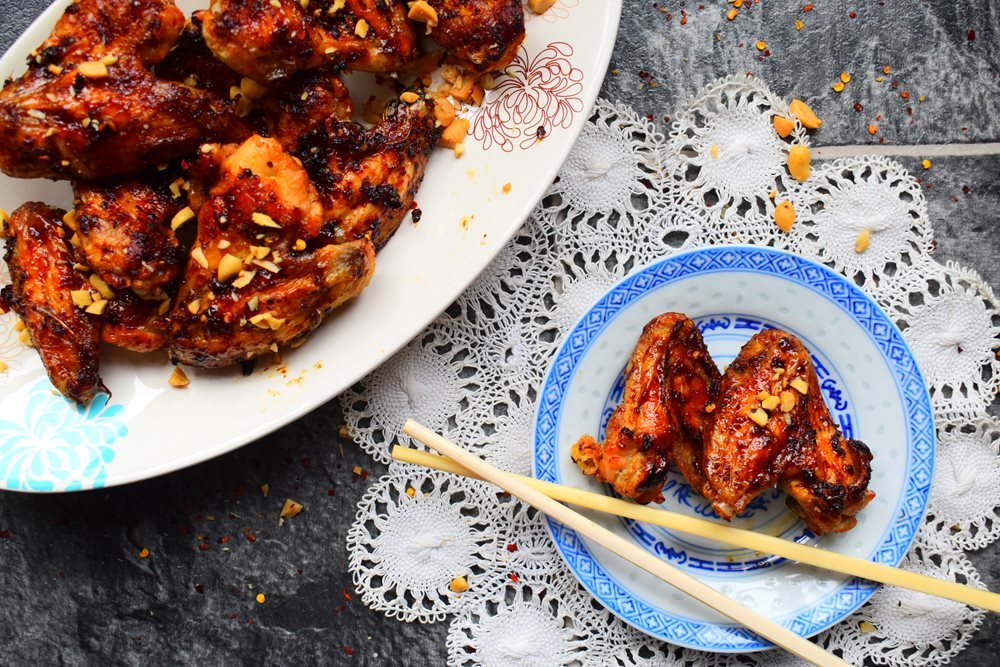 These spicy chicken wings are the perfect starter for a Chinese themed dinner party, these crisp sticky wings are flavoured with chilli, Sichuan pepper garlic and ginger. Serve the with Char sui duck leg salad for the main course and our delicious pineapple fritters for dessert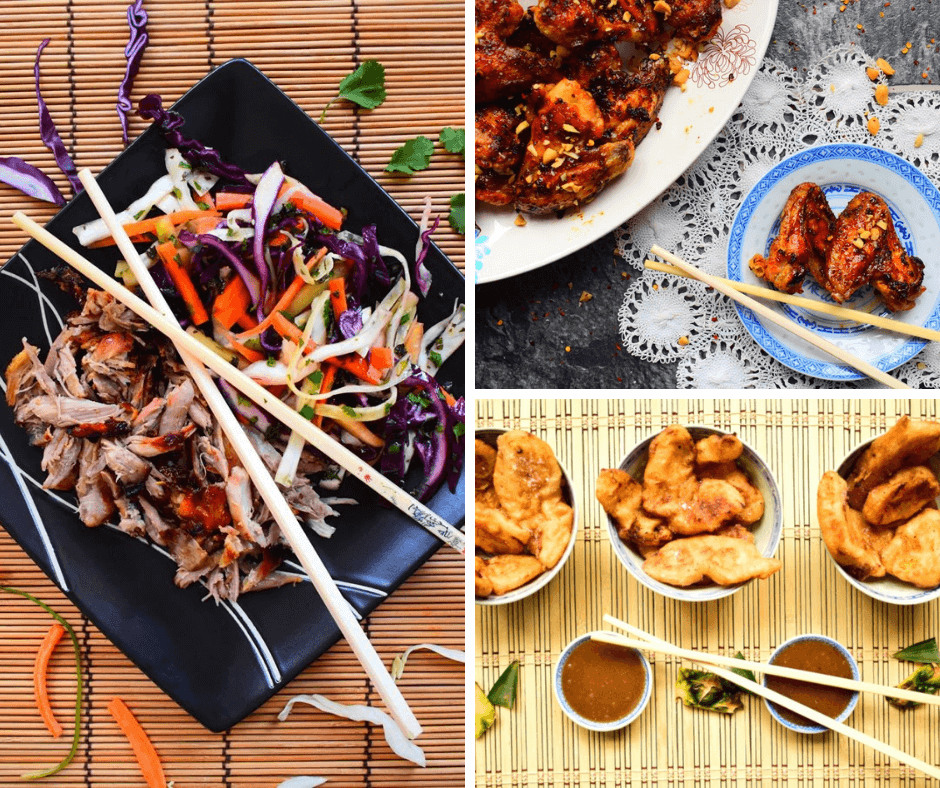 If your looking for more chicken recipes check out our Chicken Dinner Ideas or if you want more dinner party ideas check out our dinner party menus